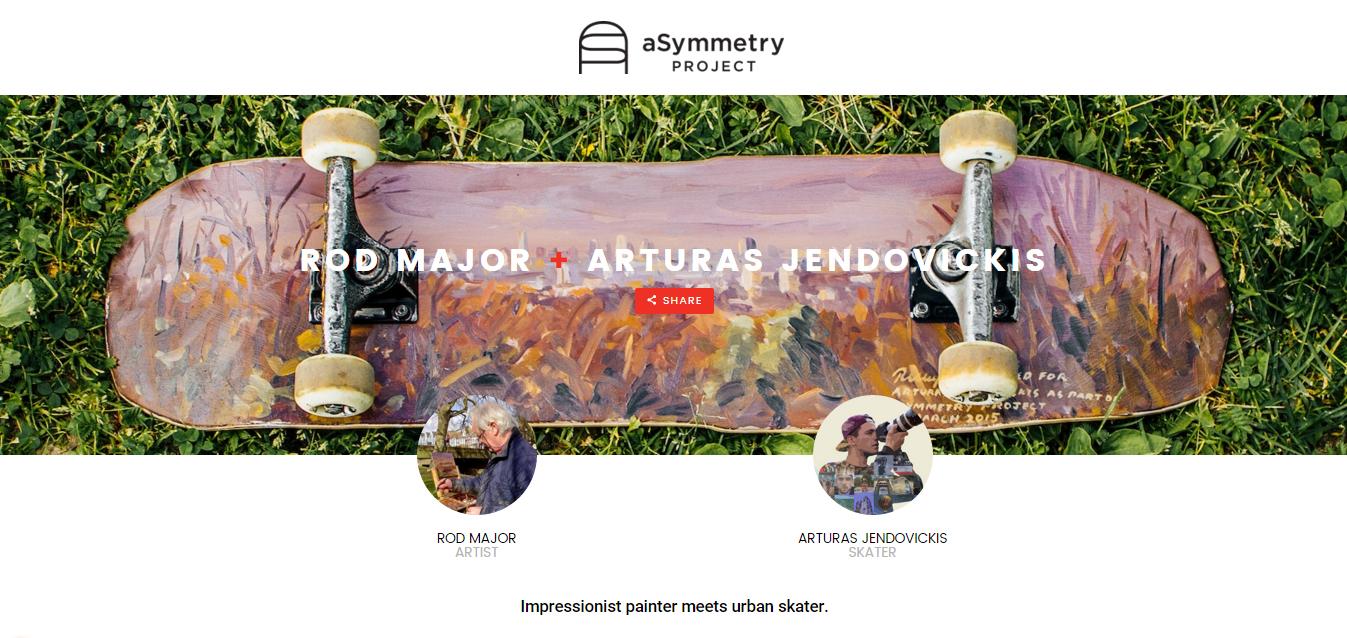 aSymmetry project sets to merge the worlds of art and skateboarding.
I was contacted by Dan Manchee, who asked if I would be interested in being a part of aSymmetry project. He told me all about the project and people involved. Dan mentioned that skaters like: Spencer Hamilton, John Rattray, Peter Smolik, Stu Graham are also part of it. I felt very honoured and happily agreed.
First step was picking the shape of the deck. I usually ride 8×32 boards, but there were so many different shapes and sizes to choose from and I thought to myself, 'why not, I'll pick something crazy'. So I chose couple costume shaped boards with short tail, carved middle (it looks like someone took a bite of it) and pointy nose.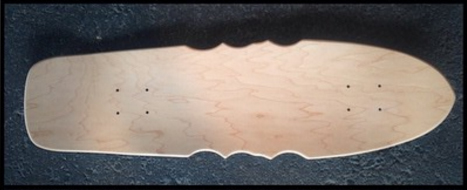 Then I was introduced to Rod Major. Rod is British landscape painter who paints outdoors in front of the subject. We teamed up to collaborate. After receiving boards Rod asked if I had any particular locations in mind I wanted painted on the deck. I said, 'One tree hill in south London' straight away. I chose it because I was staying at my friends house close to One tree hill during that time and the view from there was absolutely amazing! Rod liked the location and went there to paint.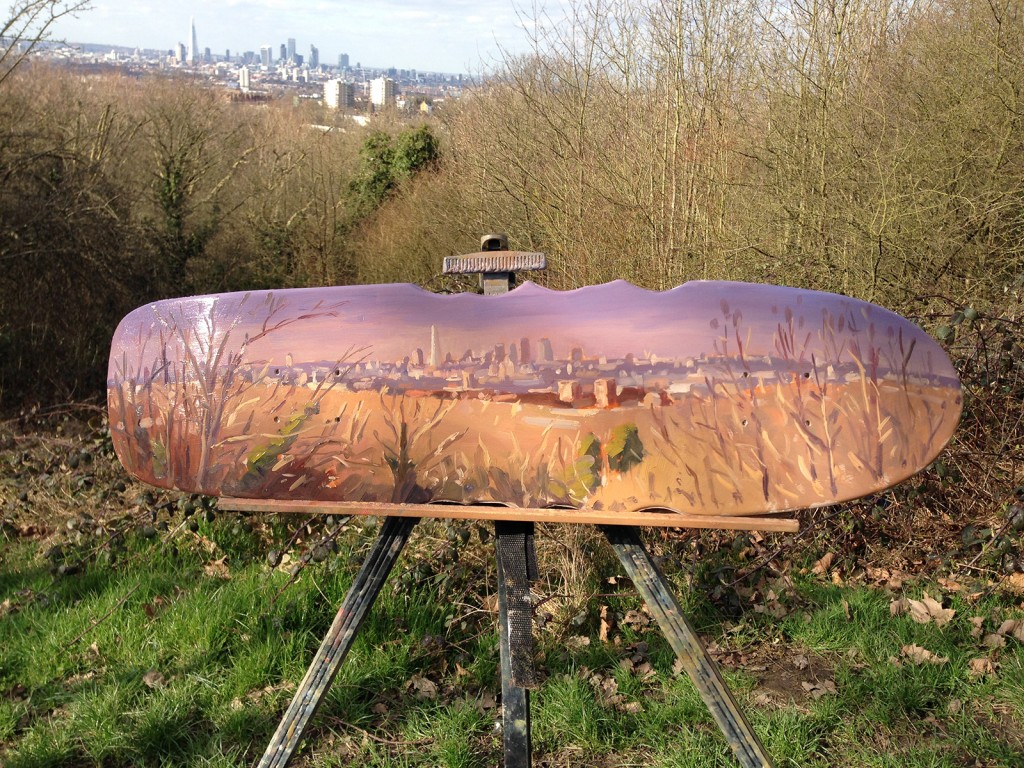 Artist used oil paint and it took a while for boards to dry up, by that time I moved back to Lithuania. When I received and unwrapped the package it felt so nostalgic, many good memories came up. Rod made such a good job, I was really happy with how it turned out!
P.s. knowing that I will have to skate the board I asked for two – one for the project and one to hang on the wall.
Lastly I had to get some pictures skating the board, so I teamed up with my fellow photographer ARTI to get it done. After checking what was already uploaded on aSymmetry's feed I have met with ARTI to discuss how our series of photographs should look like. We both agreed that trick selection should be something that people would not expect from me as well as locations. It was very important for me to come up with something original.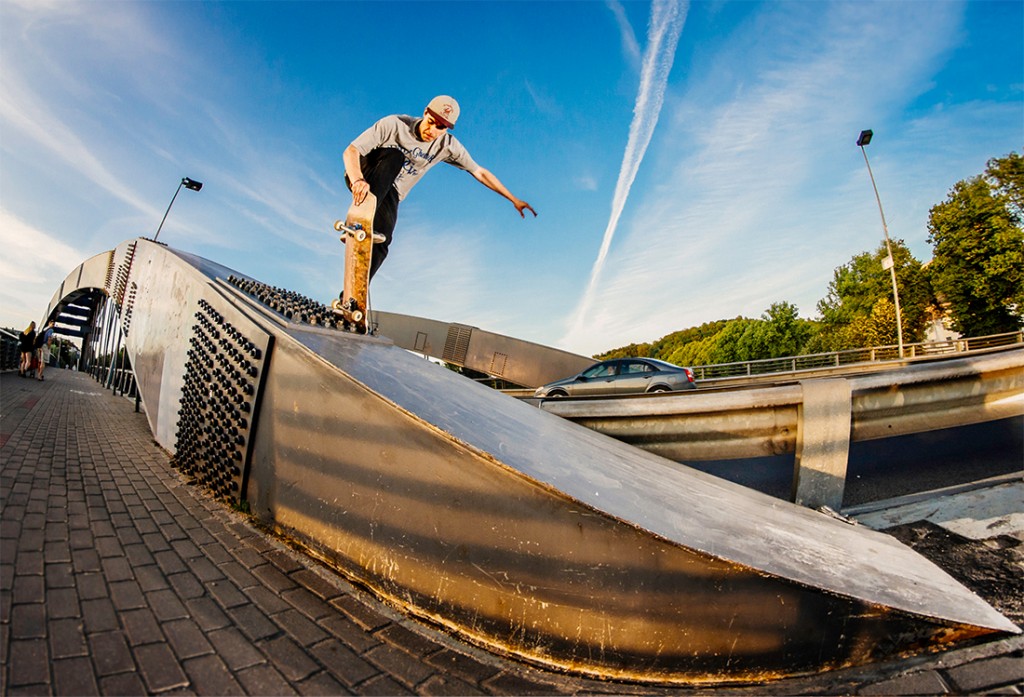 ____________________________________________________________________________________________________________________________________________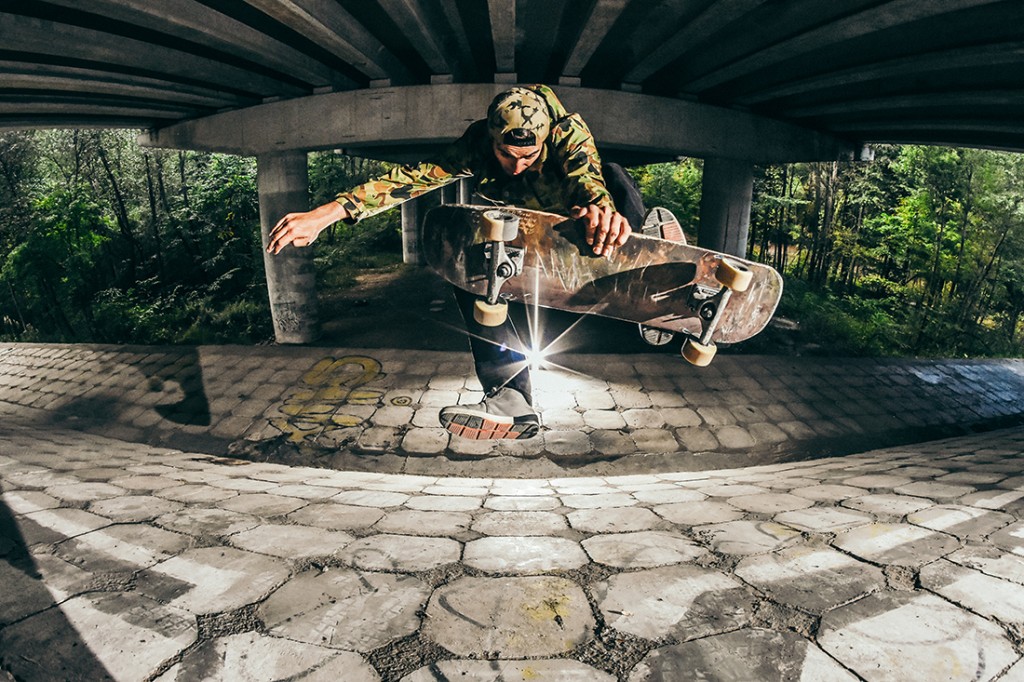 Mission we enjoyed the most was skating a tree in the forest. Me and ARTI went there not knowing what to expect… After good hour of searching I noticed this bent tree which looked perfect, we took couple planks of wood from an abandoned house near by for landing.
After we finished last shoot I shipped the deck back to Canada, where photographs and board will be showcased in art exhibition alongside other aSymmetry project members. (will add photos from exhibition after it starts) Each collaboration is unique and there is a story between every scratch on the board! I always believed that skateboarding is an art form and this project is a great example.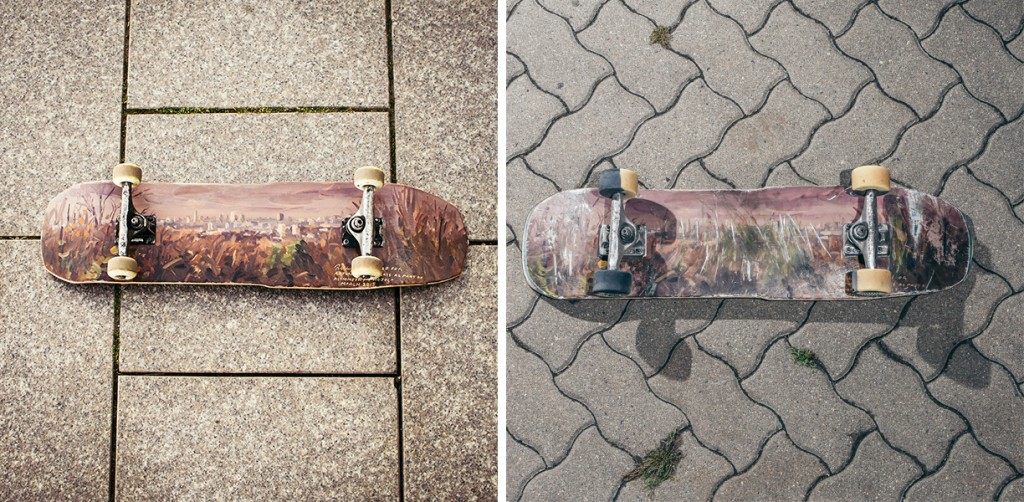 I would like to thank Dan Manchee for an opportunity, Rod Major for an awesome artwork, ARTI for transforming my thoughts into photographs!
AJ